Yison Celebrat W13 True Wireless Gaming Headphones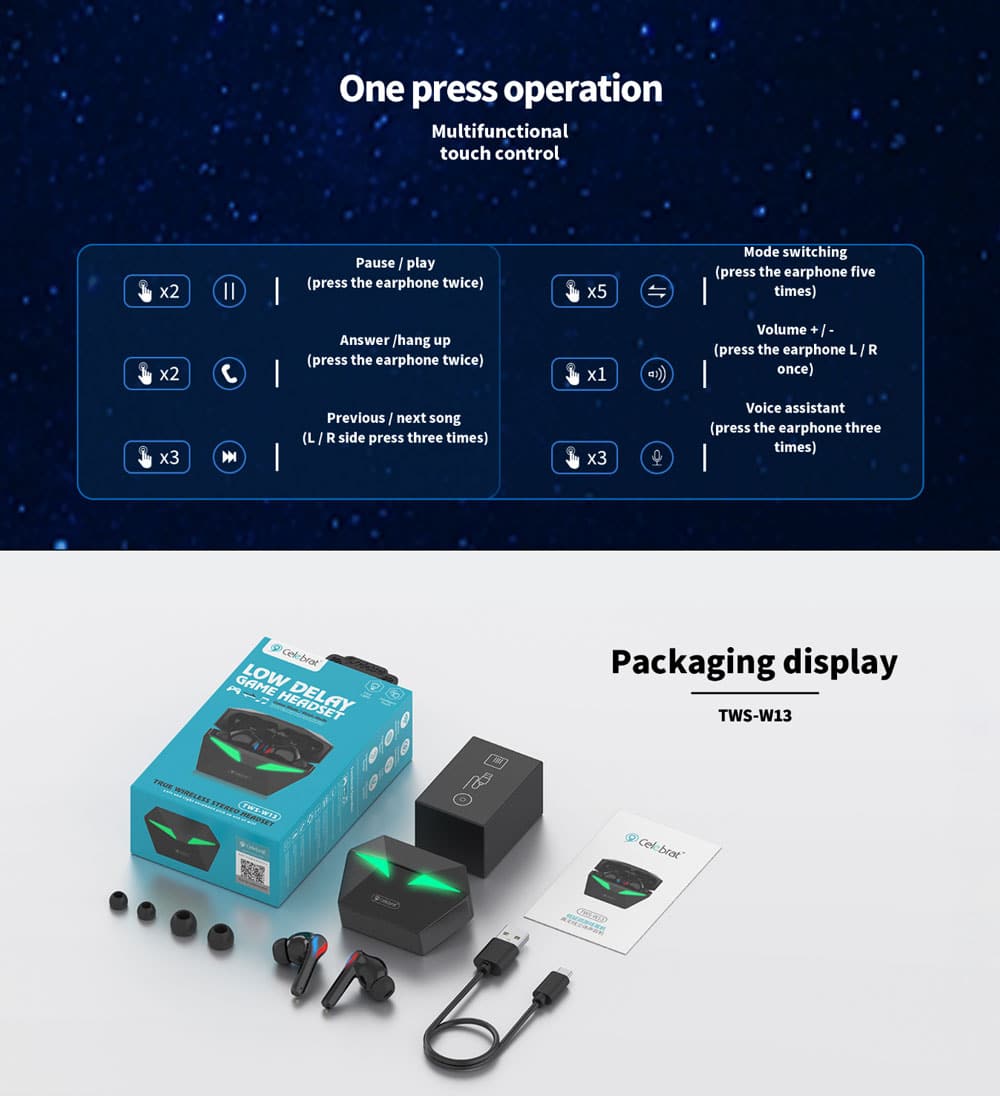 Specification:
Wireless Version: V5.0
Music time: About 5 hours (70% Volume)
Call time: About 4 hours (90% Volume)
Charging time: About 2 hours
Standby time: 90 days
Input voltage: Type C USB DC5V-500mAH
Yison Celebrat W13 True Wireless Gaming Headphones
Yison Celebrat W13 True Wireless Gaming Headphonese is available online in Bangladesh at best price on umrelo.com
YISON has been focusing on the audio industry for more than 20 years. Yison is known for affordable Headphones, True Wireless Earbuds and Portable Speakers. Buy YISON Products in Bangladesh from online shopping store umrelo.com and enjoy Brand Warranty and fast delivery all over Bangladesh.
Buy latest and trendy Headphones , Wired Headphones, Wireless Headphones, True Wireless Headphones and Speakers from a wide range of Brands at best price with official Warranty from umrelo.com.
umrelo.com has a dedicated section for all your audio needs. Visit The Audio Store to get latest update about Headphones, True Wireless Earphones , Bluetooth Speakers and many more and get best price, warranty service and after sales service every time.