Shargeek Storm 2 100W 25600mAh Laptop Power Bank
25600mAh Large Capacity: With a massive 25600mAh capacity, the Shargeek storm 2 power bank can provide iPhone(18W) up to 7 charges, MacBook(45W) up to 1.2 charges, iPad(30W) up to 2.5 charges, Go Pro/DSLR up to 15 charges, powering for days, but it only needs 90 minutes to be fully recharged.

Intelligence IPS Screen: The portable phone charger's on-display power management system visualizes the battery life, output distribution, running temp, and DC voltage adjustment in a clear, concise, and intuitive way, showing you the whole process of charging.

World's First See-Through Power Bank: The see-through and transparent design reveals STORM 2 portable battery's sophisticated internal structure including equipped battery, circuit layout, displaying itself from the inside-out.

100W PD Fast Charging:The portable laptop charger is featured with a PD 100W USB C port, which enables it fast charges MacBook Pro 16″ from 0% to 50% in 41 minutes with a 100W USB C cable(included) and charger, 2X faster than the original charger, saving more time for you.

Universal Compatibility: Equipped with 2*USB C port,1*USB port, and 1* adjustable DC port, the Shargeek laptop power bank is compatible with laptops, phones, switch, drones, cameras, and more devices with a DC port, meeting all your charging needs.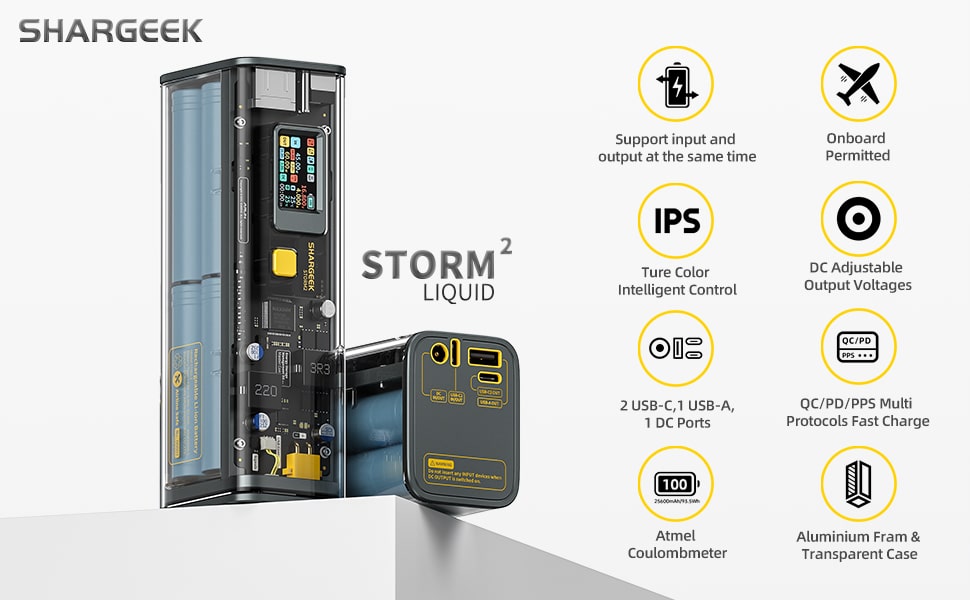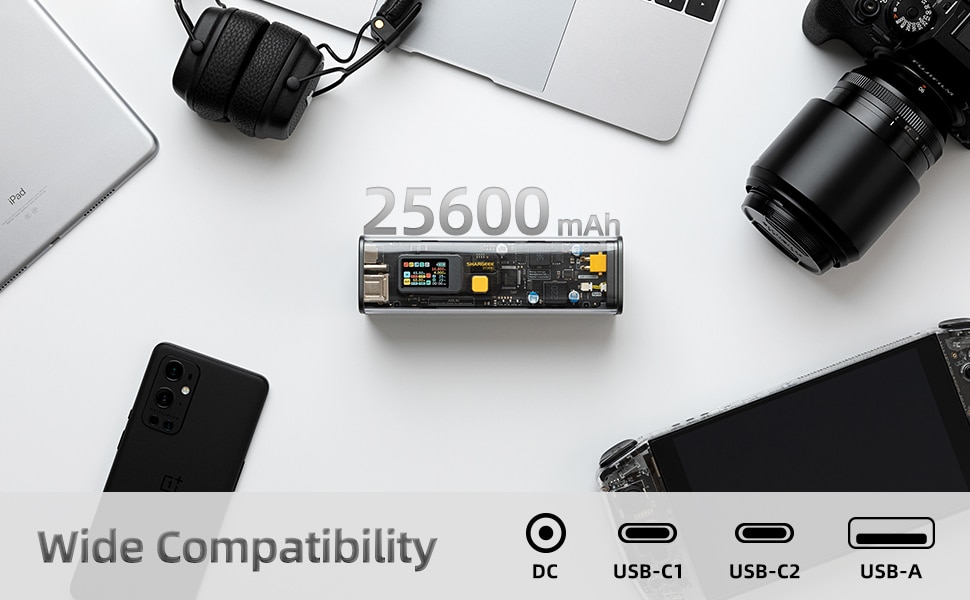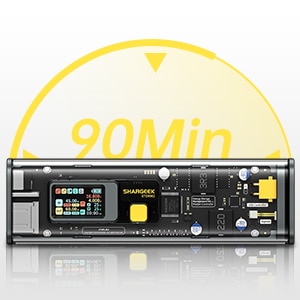 Fully Charged in 90 Mins
With a 100W charger, it only takes 90 minutes from 0 to 100% to replenish energy efficiently, and get rid of the trouble of slow charging of large-capacity power banks.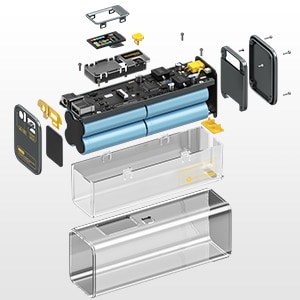 Superior Safety
STORM 2 owns a complete, built-in protection system which includes Over-Voltage Protection, Short Circuit Protection, and Extreme Temperature Protection. Safety is always our first priority.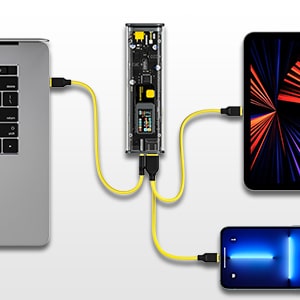 Charge 3 Devices Simultaneously
Featured with 2*USB C and 1*USB port, the 100W potable battery can charge three devices simultaneously.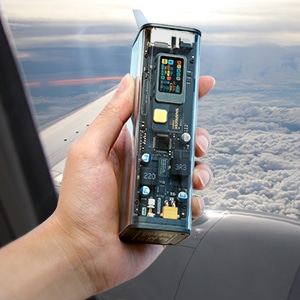 Taken on Plane without Declaration
The power bank is 25600mAh lower than 27027mAh so it can legally and safely be taken on board airplanes according to Federal transportation security rules.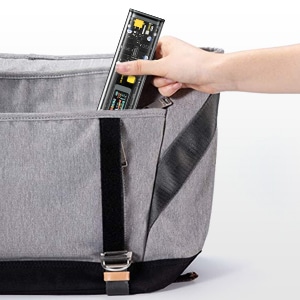 Portable & Compact Size
Innovative can shape and All-aluminum heat dissipation structure lightweight design ensures the power bank easy to hold and more convenient to carry.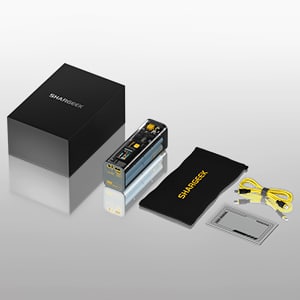 What You Get
The package includes the Shargeek 100W power bank*1, 100W USB C to USB C Cable*1, Protective Bag*1 and the User Manual*1.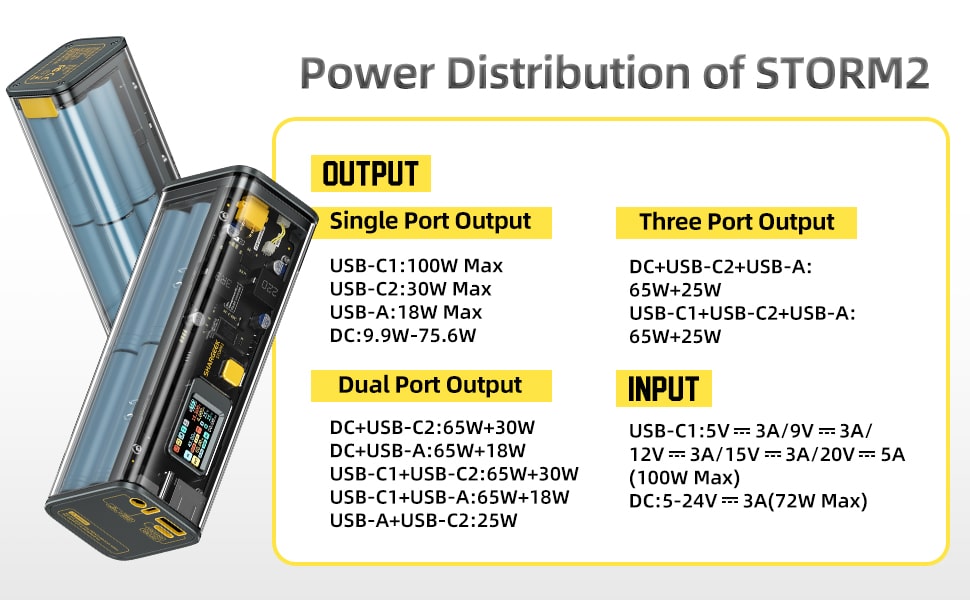 Shargeek Storm 2 100W 25600mAh Laptop Power Bank
Buy Shargeek Storm 2 100W 25600mAh Laptop Power Bank online in Bangladesh at best price on umrelo.com
What is Shargeek Storm 2 100W 25600mAh Laptop Power Bank price in Bangladesh?
The latest price of Shargeek Storm 2 100W 25600mAh Laptop Power Bank is 20,700 Taka. Shop Shargeek Storm 2 100W 25600mAh Laptop Power Bank from umrelo.com and enjoy hassle free shopping with fast delivery in Dhaka and Bangladesh or visit our store to purchase directly.
umrelo.com has the biggest collection of Wall Chargers in Bangladesh. Buy original Sharge Charger in Bangladesh from umrelo.com and enjoy warranty and after sales service.