OnePlus Type-C Bullets Earphones Black
Better Audio with a Built-in DAC
OnePlus has crafted a listening experience that's immersive, vibrant, and extraordinarily detailed, thanks to an advanced internal DAC with high-res audio support. The speakers are fitted with a high-quality film diaphragm that makes voices sound more realistic and immediate, and the flat-wire cables are tangle-free and threaded with tough Karbon fiber.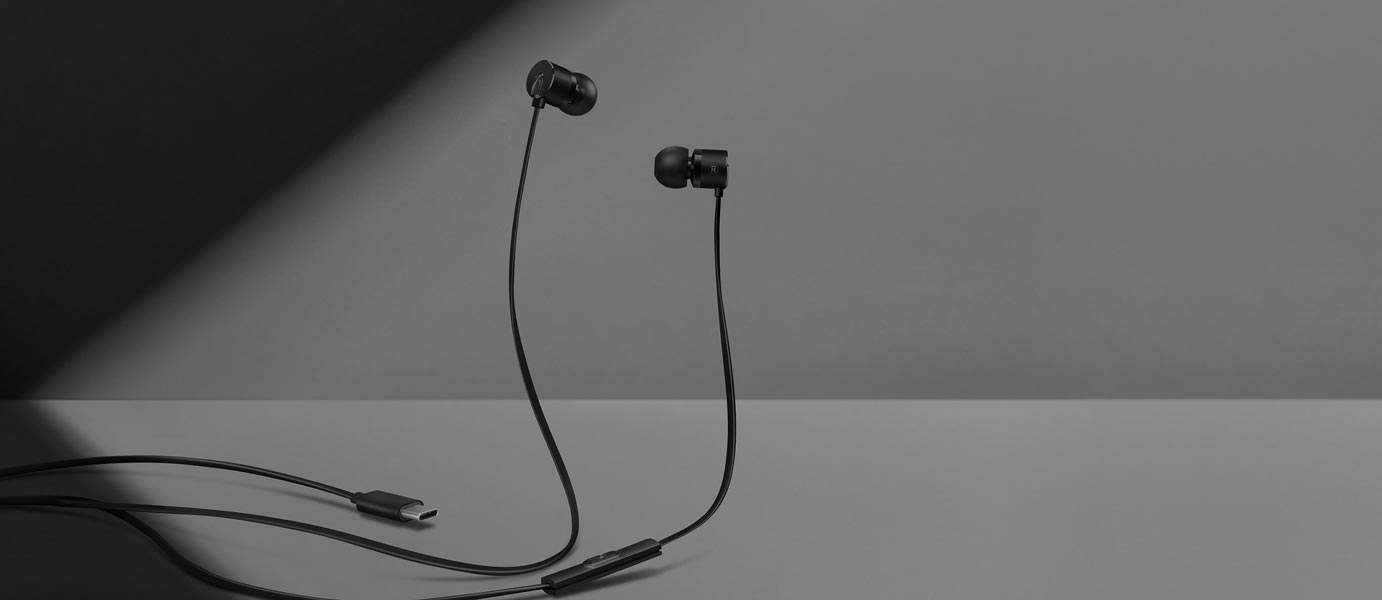 Stay in Control
There's no need to take out your phone every time you want to pause a song or answer a call, that's what the three-button in-line remote control is for. The left and right channels reproduce sound independently, reducing noise and capturing each note perfectly. By removing the MIC signal from the channels, the quality of your phone calls is also significantly improved.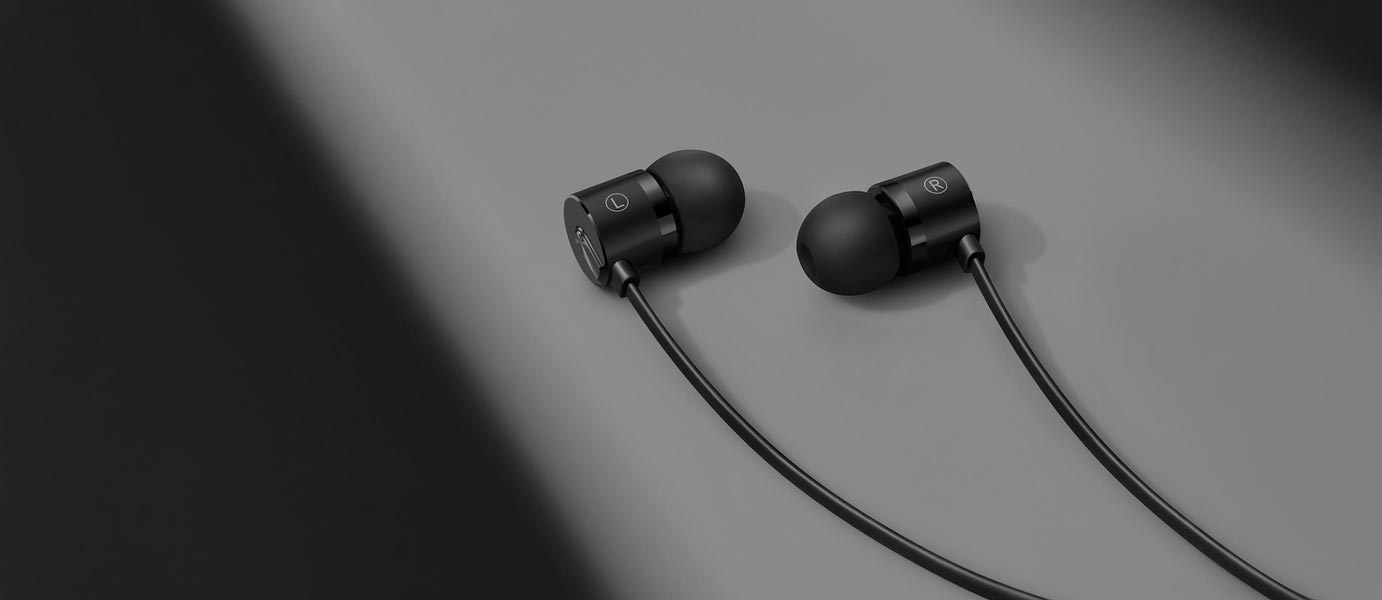 Note:
To prevent hearing loss, please do not listen to music using earphones excessively.
Users with older OnePlus devices (3/3T/5/5T/6 ) must turn on OTG mode before using the Type-C Bullets (OTG Mode is accessible via Settings > System > OTG Storage. (The OnePlus 3/3T will receive call function support by the end of November. The OnePlus 5/5T/6/6T supports all functions.)
This function will be automatically turned off after 10 minutes inactivity, it may not be compatible with other Android-based smartphones, please check with your manufacturer.)
Warranty Policy
Warranty Period: 3 Months Replacement Warranty
Covered in Warranty: Manufacturing Defects
Not Covered in Warranty: Physical Damage
In case of Replacement, Replacement Warranty will be provided only once in whole warranty period.
To claim warranty, product along with product Box, accessories and warranty sticker need to be returned. Warranty claim can not be processed without product box.
Warranty claim will be settled within 5-7 working days.
For any warranty related issues, please contact the
umrelo

customer support

019401 66001 (Saturday-Thursday between 11 AM – 7 PM)
OnePlus Type-C Bullets Earphones Black
Buy OnePlus Type-C Bullets Earphones Black online in Bangladesh at umrelo.com at best price.
Umrelo.com is the biggest online store in Bangladesh for  Oneplus Buy Oneplus Smartphones, OnePlus Cables, OnePlus Buds Z2, Oneplus Buds, OnePlus Headphones and enjoy fast shipping anywhere in Bangladesh.
Umrelo.com is the most trusted online store in Bangladesh for Oneplus  Headphones, Oneplus  Buds Headphones come with warranty and umrelo.com provides fast shipping all over bangladesh. Check all Oneplus Products:
Buy latest and trendy Headphones , Wired Headphones, Wireless Headphones, True Wireless Headphones and Speakers from a wide range of Brands at best price with official Warranty from umrelo.com.
umrelo.com has a dedicated section for all your audio needs. Visit The Audio Store to get latest update on earbuds price in bd , airpods price in bd , bluetooth headphones, oneplus bullets price in bd,  oneplus buds z2 price in bd , Bluetooth Speakers price in bd and many more and get best price, warranty service and after sales service every time.
Related: Check other Oneplus Products.