Logitech K400 Plus Wireless Touch Keyboard
K400 is a quiet, easy-to-use keyboard with a built-in touchpad, plus all the hotkeys Windows® and Android™ users know and love. Complete with media controls that make navigating your PC-controlled TV a breeze.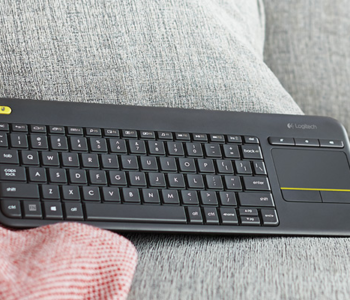 INTEGRATED WIRELESS KEYBOARD WITH TOUCHPAD
Enjoy seamless control of your PC-to-TV entertainment, without the hassle and clutter of a separate keyboard and mouse.Comfortable, quiet keys and a large (3.5-inch) touchpad make navigation effortless.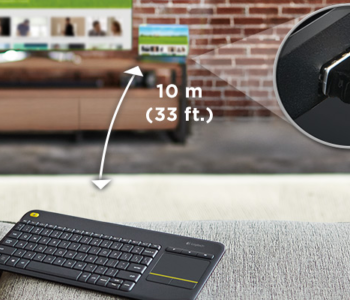 10-METER (33-FOOT) WIRELESS RANGE
Watch video, browse the web, chat with friends and more, without annoying delays or dropouts.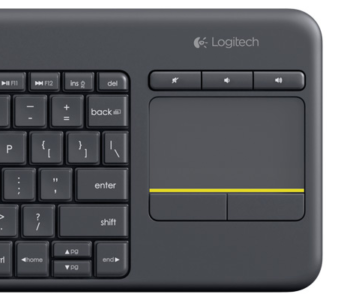 MEDIA-FRIENDLY TV KEYBOARD
You are instantly comfortable using the K400 Plus. Layout is designed for relaxed media interaction.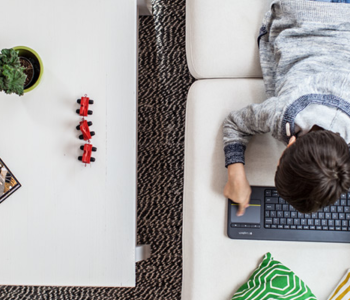 PLUG-AND-PLAY SETUP
Setting up K400 Plus is a snap. Plug the tiny Unifying receiver into a USB port and start the fun.Use the keyboard receiver to connect up to six Unifying devices to your computer.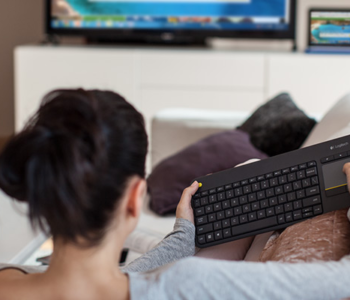 WORKS WITH MULTIPLE OPERATING SYSTEMS
Designed for use with Windows® 7, Windows 8, Windows 10 and later, Android™ 5.0 or later, and Chrome OS™.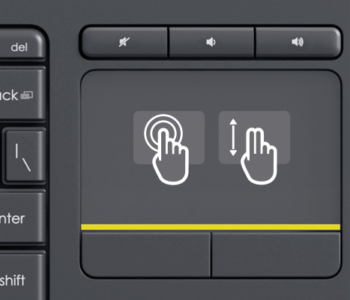 CUSTOMIZABLE CONTROL
Use K400 Plus right from the box, or personalize key and touchpad settings with Logitech Options™ software.
Specification:
Dimension: 139.9 mm x 354.3 mm x 23.5 mm
Connection Type: Logitech Unifying protocol (2.4GHz)
Special Keys: Mute, Volume Down, Volume Up
Connect / Power: On/Off Switch
Battery Details: 2 x AA
Battery Life (not rechargeable): Up to 18 months
Key life: Up to 5 million keystrokes
Typing noise: Within 55 dBA for all keys
Wireless range: 10 m
Note: Please reserve the product box for warranty claim.