KZ EDX Lite Dynamic Driver In-Ear Monitor
A Cost-Effective Option for Audiophiles
The KZ EDX Lite is designed with all audiophiles in mind, particularly those seeking a more affordable option without sacrificing quality. It boasts a super-linear dynamic driver unit for outstanding acoustic performance, along with a detachable design and a professional-grade OFC cable. The ergonomic design ensures comfort, and the high-definition microphone adds to its versatility.
Stripped-Back Design for Pure Sound
The KZ EDX Lite discards external decorations and unnecessary packaging, focusing instead on the essence of the product. It features a new generation of internal magnetic dynamic drivers that reduce distortion and optimize three-frequency performance, enhancing mid and high-frequency details for a more intricate sound.
Competing on Strength and Performance
The KZ acoustic team's relentless efforts have resulted in the KZ EDX Lite achieving acoustic metrics comparable to those of flagship dynamic driver earphones. It offers exceptional frequency response and minimal full-range distortion, ensuring a faithful sound reproduction with a natural and smooth tonality.
Super-linear Dynamic Driver for High Audio Quality Expectations
The KZ EDX Lite's super-linear dynamic driver fulfills all your audio quality expectations, delivering a superior listening experience.
Interchangeable Cable Design for Convenience
Featuring an improved 2Pin gold-plated detachable structure, the KZ EDX Lite allows for easy replacement of the earphone cable, extending its lifespan. When used with Bluetooth ear hooks, it can be upgraded to wireless earphones, unlocking additional possibilities.
Timeless and Ergonomic Design
With KZ's years of experience in custom-grade IEMs manufacturing, the KZ EDX Lite combines a minimalist transparent aesthetic with excellent acoustic performance. Its design ensures a comfortable and ergonomic fit.
Professional-Grade OFC Cable
The new type of oxygen-free copper dual-core cable minimizes signal loss, reduces sound attenuation, and enhances audio signal resolution and conductivity, achieving high-fidelity audio transmission.
Multi-Function Single-Button In-Line Control
The built-in microphone ensures clear voice capture for lifelike phone calls. The simplifiedone-touch operation includes:Short press: Pause/Play, Answer, Hang upLong press: Decline a callDouble press: Next songTriple press: Previous song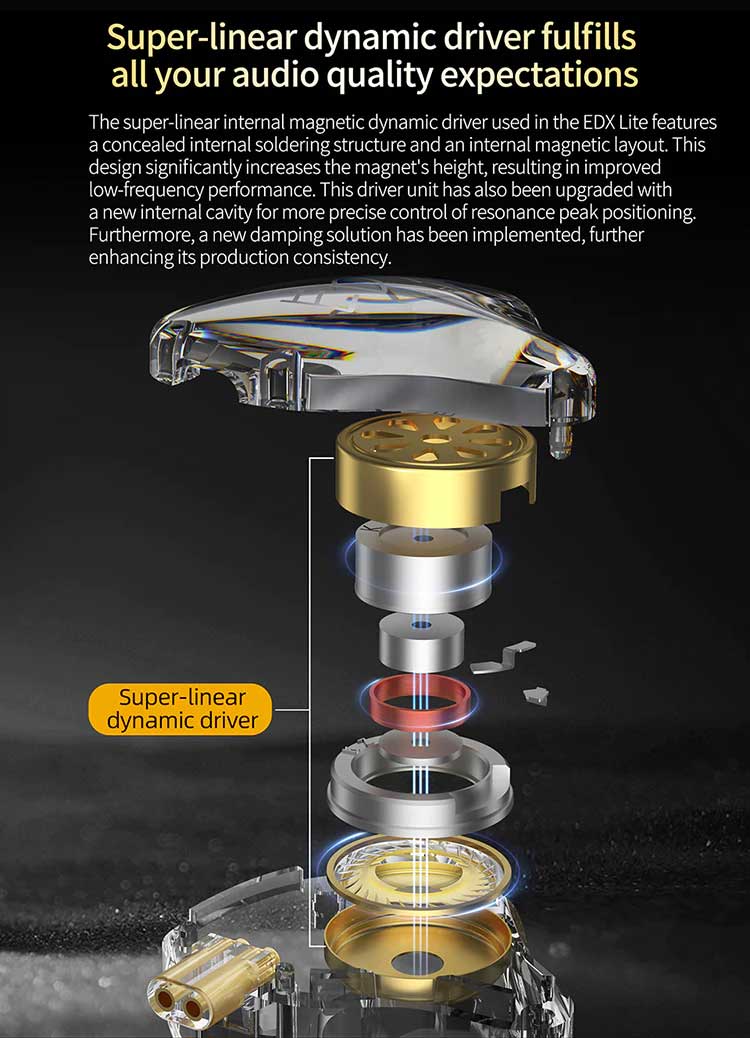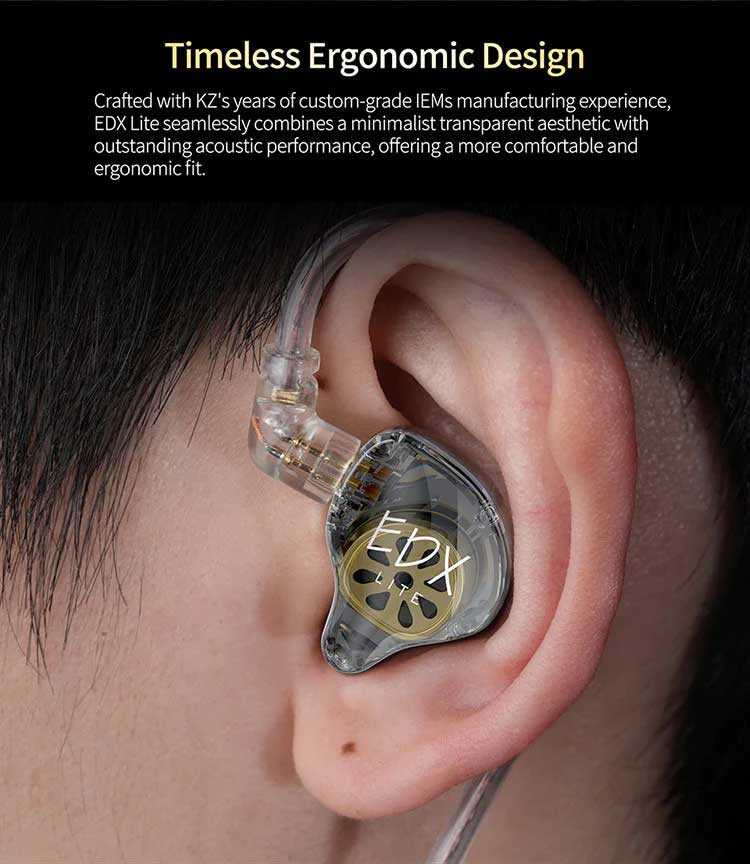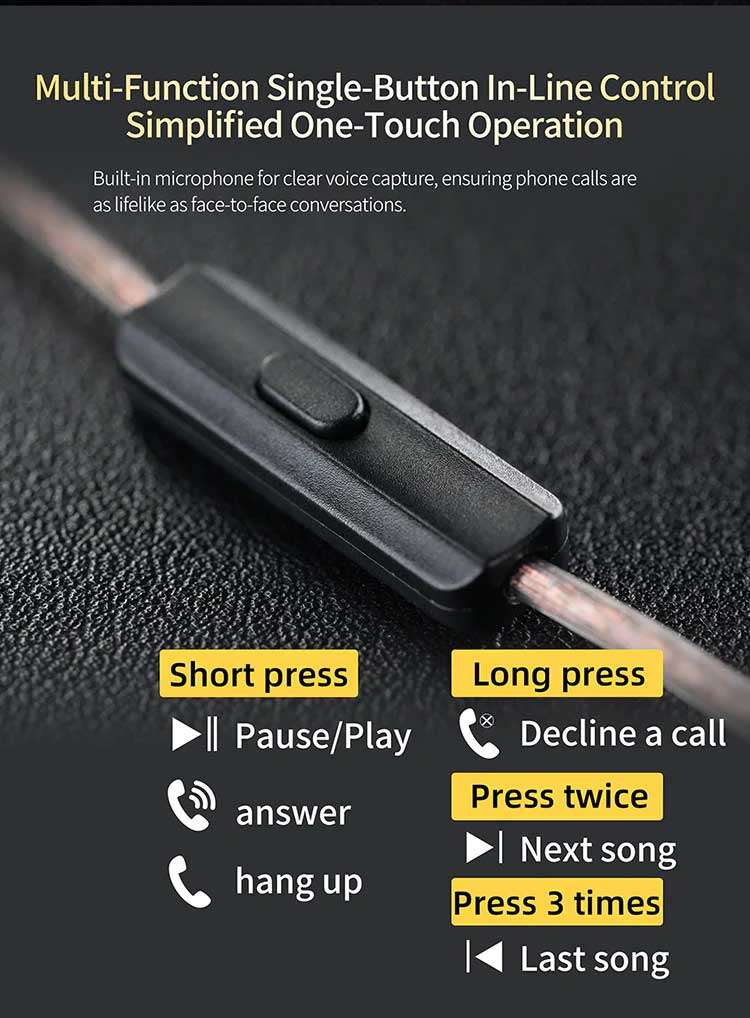 More Specifications:
Model: KZ EDX Lite
Impedance: 23±3 Ohms
Sensitivity: 108±3dB
Frequency Range: 20-40000Hz
Plug Type: 3.5mm
Pin Type: 0.75mm
Cable Type: Flat transparent black cable
Cable Length: 120±5cm
Wearing Type: In-ear