Haylou RS4 Plus Smart Watch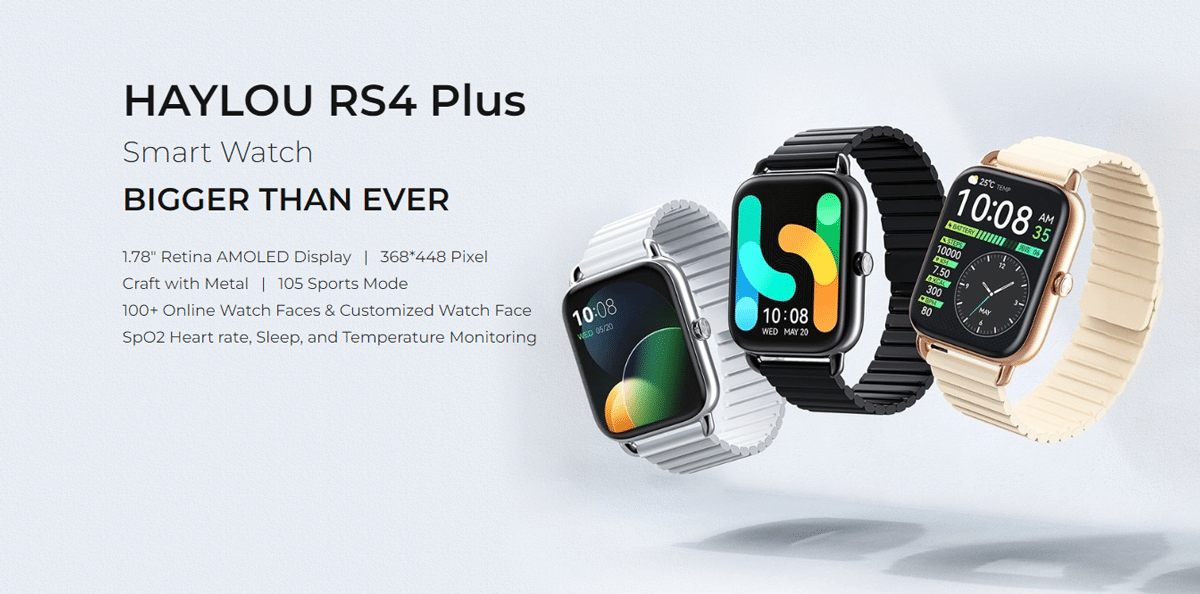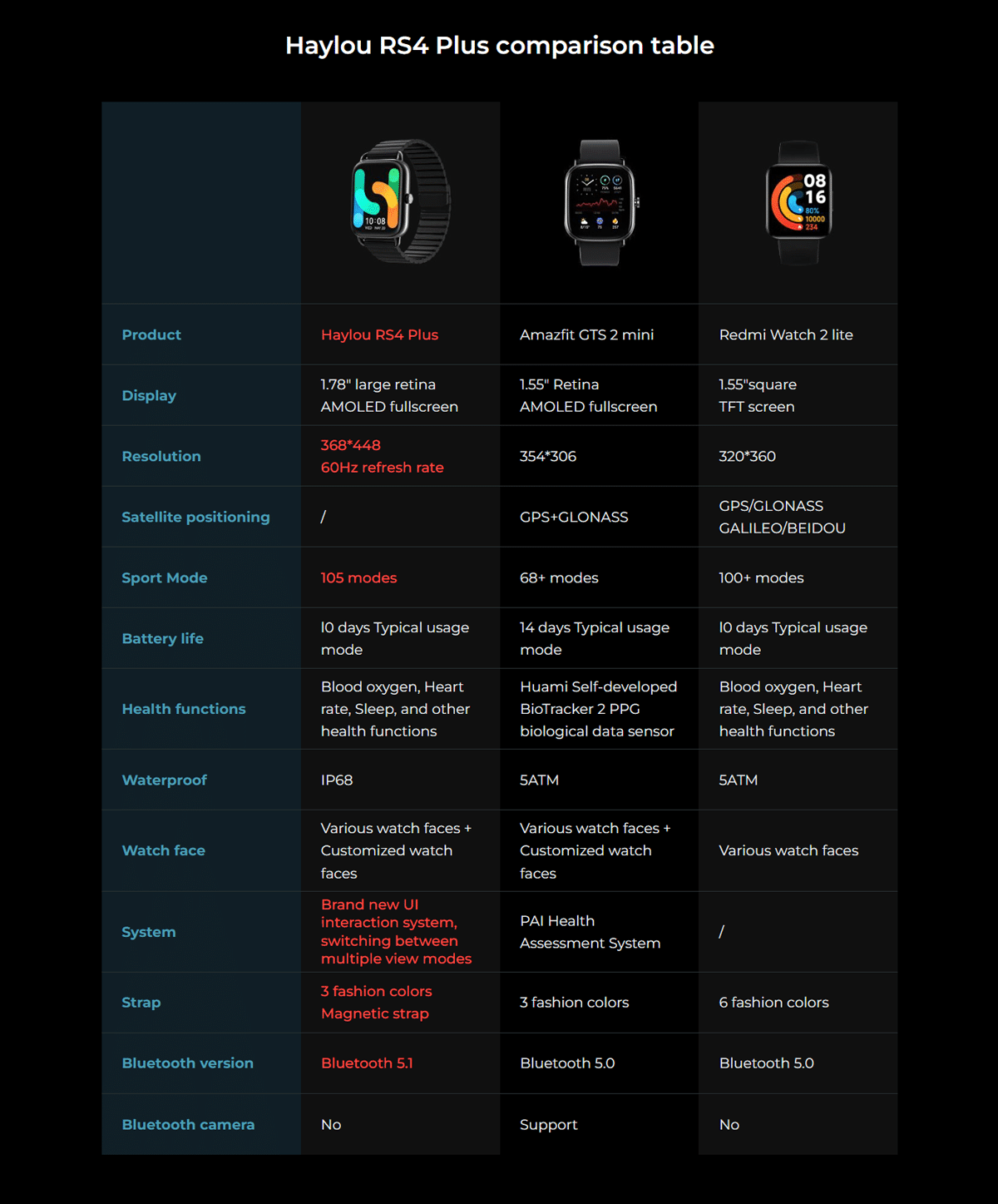 Specification:
Product name: Haylou RS4 Plus
Bluetooth version: Bluetooth 5.1
Supported devices: Android 6.0 or iOS 11.0 and above
Dimensions: 45.2*37.2*10.4mm
Strap width: 20mm
Weight: 57.6g (with strap)
Display: 1.78″ AMOLED display
Resolution: 368x448px
Sensors: Heart rate sensor, motion sensor, SpO2 sensor
Battery capacity: 230mAh
Battery life: About 10 days (Turn on heart rate monitoring for 24 hours)
Water-resistance grade: IP68
Operating temperature: 0°C~45°C
Sync data platform: Haylou Fun
Workout modes: 105 modes
Haylou RS4 Plus Smart Watch
Buy Haylou RS4 Plus Smart Watch Online at best price in Bangladesh on umrelo.com
Buy Original Haylou Smart Watch in Bangladeh with official warranty only from umrelo.com.
umrelo.com is the trusted online store  in bangladesh for Smart watches. umrelo features the biggest smart watch collection in Bangladesh. You can buy Mibro Lite Smart Watch, Xiaomi Smart Watch, at best price from umrelo.com.
Check all  Smart watch collection on umrelo.com. Visit umrelo.com to get latest smart watches price in bd.
umrelo.com also offers Amazfit Smart Watch, Xiaomi Smart Watch, Mibro Smart Watch , Samsung Smart Watch and much more. You can check all the Smart Watch in our Smart Watch Segment.
Shop Haylou Smart Watch, True Wireless Earbuds at best price in Bangladesh from umrelo.com. Shop other Haylou Smart Watch