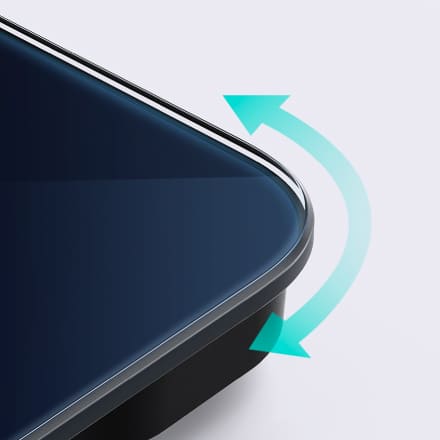 No Sharp Corners
The rounded-glass top plate safeguards you from bumping into pointed edges.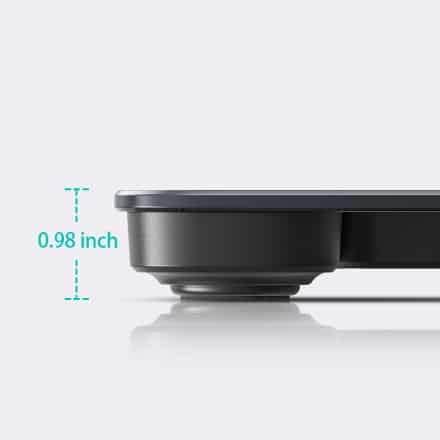 Form and Function
The anti-slip top plate and low, stable design ensure stability when you step on.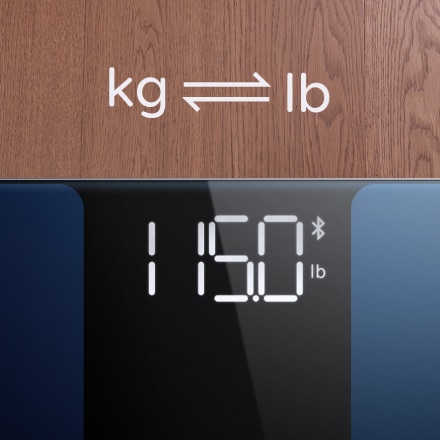 Hassle-Free Conversions
Switch from pounds to kilograms and back in one second.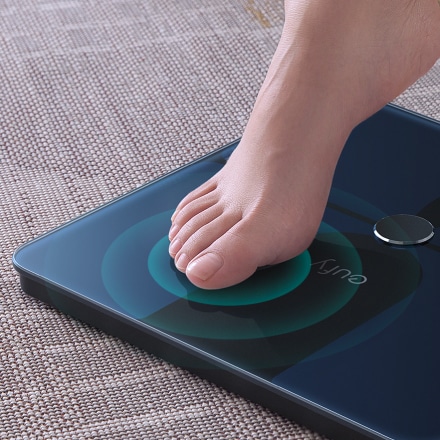 No Second Guessing
An ITO coating is layered on the surface of Smart Scale to ensure precise measurements every time you step on.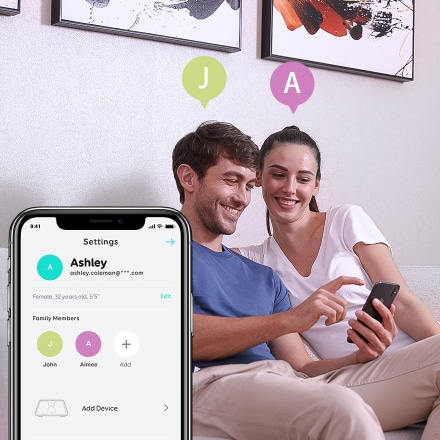 Unique Users
eufy Smart Scale P1 is intelligent enough to match measurements to the correct user profile, automatically.
Note: Do not use this device if you are pregnant.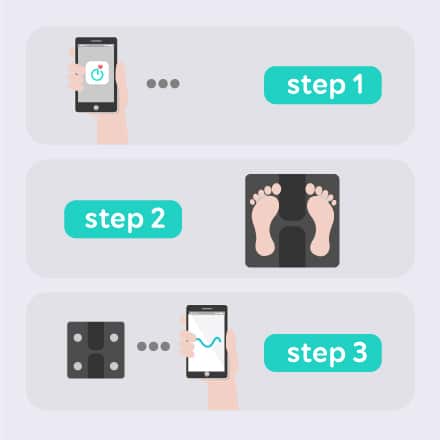 Easy to Set Up
Just connect pair Smart Scale with the EufyHome app on your smartphone, step on, and see your results.
Your data is encrypted before being transmitted via Bluetooth from Smart Scale to your smartphone to ensure security and privacy in the EufyLife app; it is only used to calculate your physical parameters and will never be used for other purposes.