Baseus Bowie E13 True Wireless Earphones
Bluetooth Chip (V5.3): Equipped with an advanced Bluetooth 5.3 chip, these earphones provide an intelligent and stable connection. The chip enables independent and synchronized pairing of the left and right earbuds, ensuring a seamless listening experience.
Excellent Sound Quality: The earphones feature impressive 12mm large drivers that deliver a dynamic audio experience. With deep bass frequencies that resonate and crisp high frequencies, the stereo sound quality is truly exceptional, making your music come alive.
400mAh Battery Life: Designed for extended usage, the earphones boast a substantial 30-hour battery life when combined with the charging case. The 400mAh battery in the charging case ensures you can enjoy your favorite tunes throughout the day without worrying about running out of power.
Low-latency Performance: Dual channel low-latency technology, you can activate the low-latency mode for a seamless audio-visual synchronization experience. This is especially beneficial when watching videos or playing games, as it minimizes any audio delay for optimal enjoyment.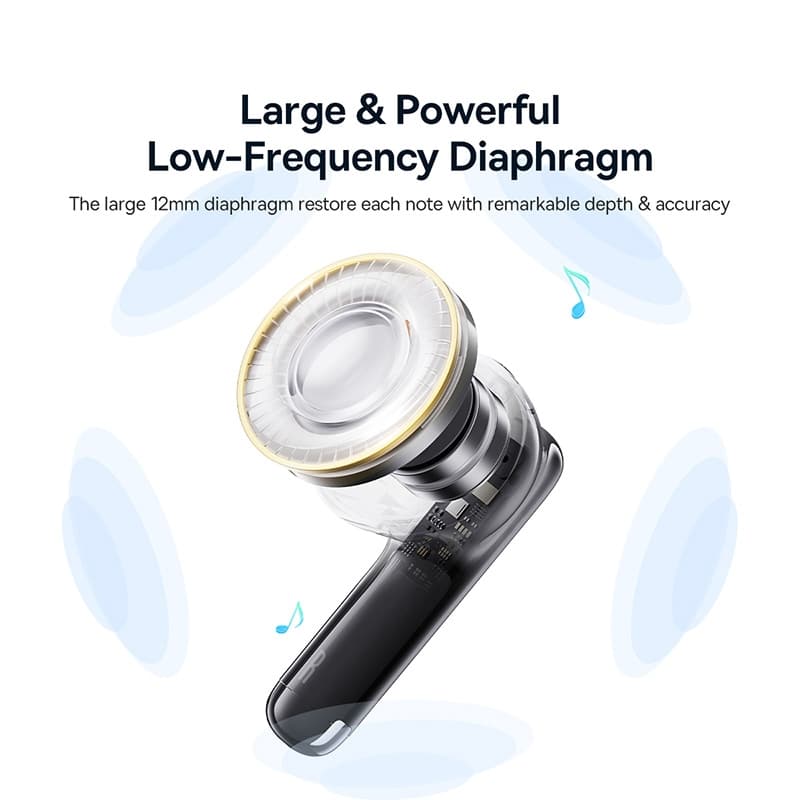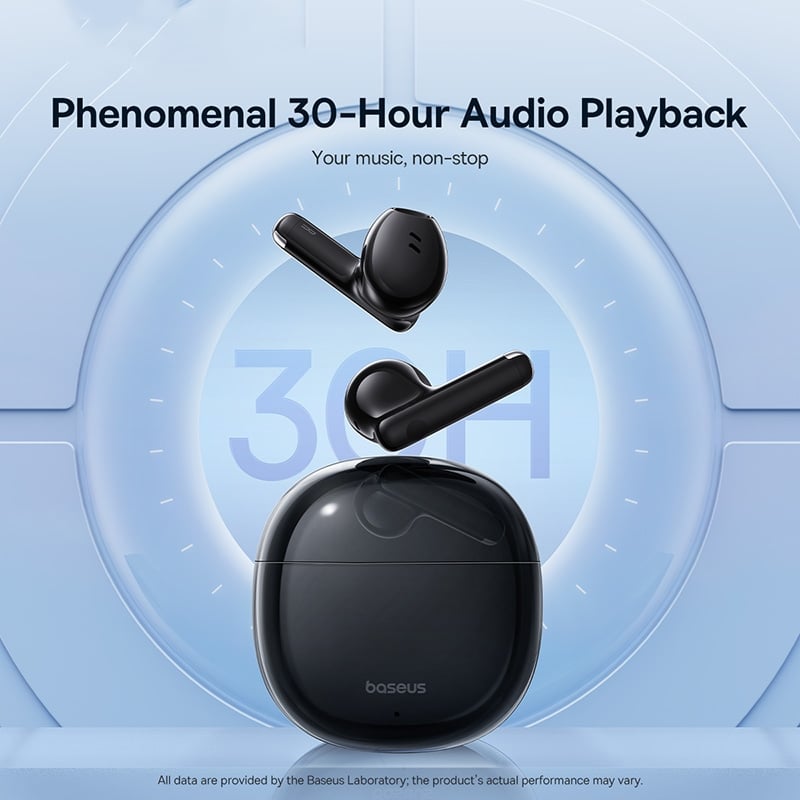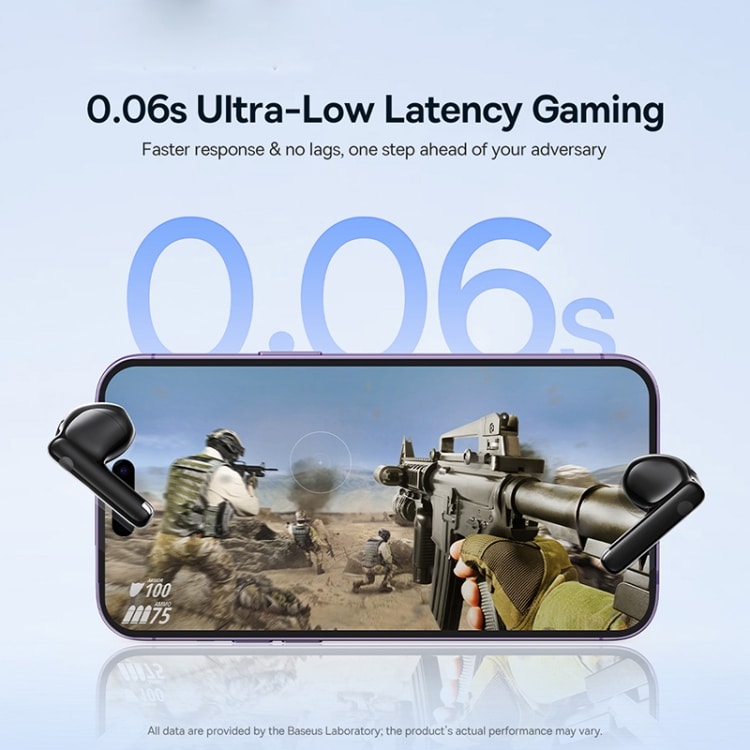 More Specifications:
Material: ABS+PC
Bluetooth version: V5.3
Communication distance: 10 meters
Listening time: about 6 hours (70% volume)
Listening time with charging case: 30 hours
Battery capacity: 40mAh/0.148Wh (headphones) 400mAh/1.48Wh (charging compartment)
Headphone rated input: 5V 80m
Charging box rated input: 5V 520mA
Rated current consumption of headphones: 6.5mA
Rated current consumption of charging box: 270mA
Charging time: about 1 hour
Frequency response range: 20Hz-20KHz
Interface: Type-C