Baseus Blade 100W 20000mAh PD Power Bank for Notebook
Brand Name: BASEUS
Battery Type: Li-polymer Battery
Features: Digital Display\
Output Interface: Double USB
Output Interface: USB-Type C
Certification: CE
Origin: CN(Origin)
Input Interface: USB Type C
Shell Material: plastic
Type: Portable Power Bank
Support Quick Charge Technology: Two-way Quick Charge
Max Input: 100W
Type C1 Input: 5V/3A,9V/3A,12V/3A,15V/3A,20V/3.25A 65W
Type C 2 Input: 5V/3A,9V/3A,12V/3A,15V/3A,20V/3.25A 65W
Type C 1 Output: 5V/3A,9V/3A,12V/3A,15V/3A,20V/5A 100W
Type C 2 Output: 5V/3A,9V/3A,12V/3A,15V/3A,20V/5A 100W
USB 1 Output: 4.5V/5A,5V/4.5A,5V/3A,9V/3A,12V/2.5A 30W
USB 2 Output: 4.5V/5A,5V/4.5A,5V/3A,9V/3A,12V/2.5A 30W
Type C 1 + Type C2 Output: 65W + 30W
USB + Type C Output: 65W + 30W
USB 1 + USB 2 Output: 5V/3A
Type C 1 + Type C2 + USB Output: 45W + 30W + 18W
Package: 100W PD Cable*1 & Storage Bag*1
Size: 162mm*143mm*18mm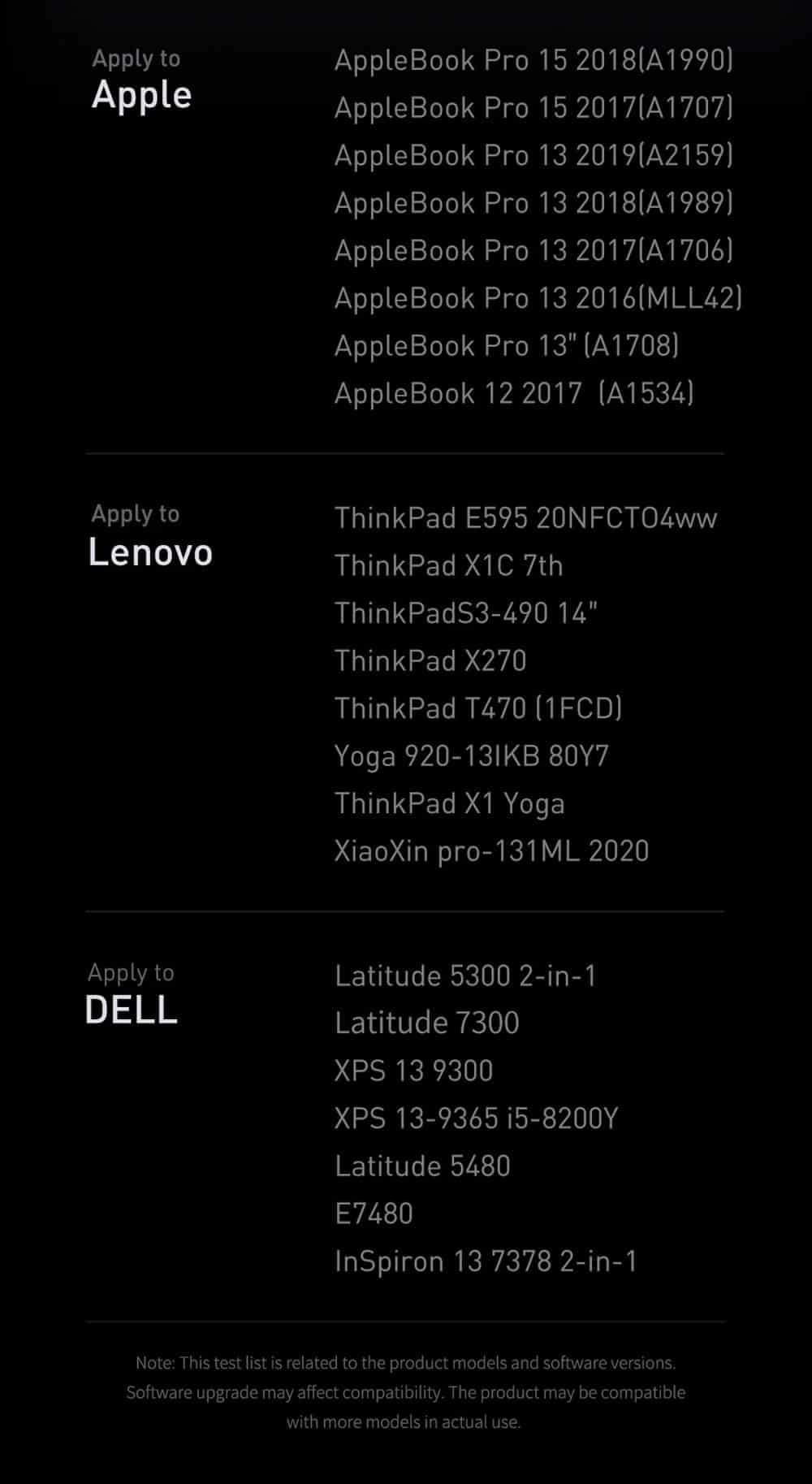 Baseus Blade 100W 20000mAh PD Power Bank for Notebook
Baseus Blade 100W 20000mAh PD Power Bank for Notebook is now available on www.umrelo.com at lowest price in Bangladesh.
Basues is Committed to Tech Gadgets and improving Life Quality. Baseus Bangladesh Products is known for qulaity products at affordable price.
Baseus Store Link: https://umrelo.com/brand/baseus/
Umrelo.com brings you the biggest collection of Wired Headphones collection in Bangladesh. Check all the Power Bank collection:
umrelo.com offers you the latest charging cables of all the popular brands for best price. Shop your charging cable from umrelo.com at best price and enjoy fast delivery and amazing customer support.