Anker SoundCore Life Q10 Hi-Res Wireless Headphones – Blue
Hi-res certified sound: The Hi-Res logo is a of exceptional audio quality, awarded only to audio devices capable of producing the most accurate representation of what the artist intended. Unlike ordinary headphones, Anker SoundCore Life Q10 Hi-Res Wireless Headphones deliver sound up to 40 KHz for the richest, most nuanced listening experience.
Bass up: our exclusive bass up technology analyzes your Audio's low frequencies in real-time and instantly increases the Bass. Combined with oversized 40mm dynamic drivers, bass power is boosted up to 100%. a button on the right ear cup of the wireless over ear headphones activates bass up.

60-Hour playtime: an advanced Bluetooth chip with reduced power draw combines with anker's world-renowned power technology to offer enormous playtime, even for wireless over ear headphones. Listen for 2 hours a day for an entire month.

Fast-charging: in a rush? Charge Anker SoundCore Life Q10 Hi-Res Wireless Headphones for 5 minutes and listen for up to 5 hours. With a USB-C charging port for charging convenience and expanded compatibility.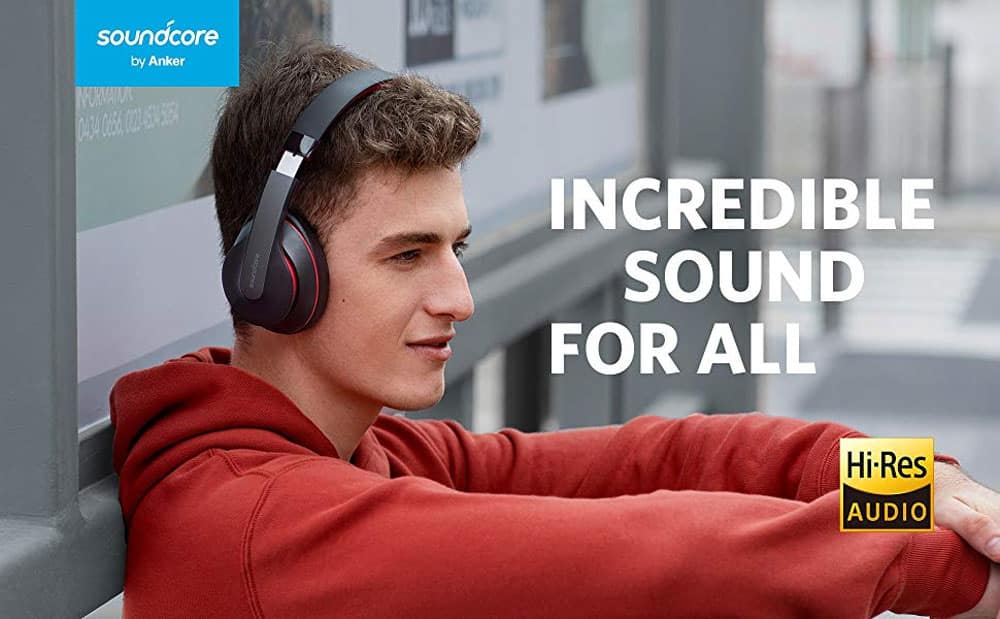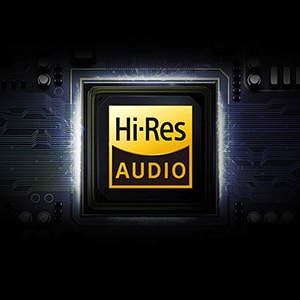 Hi-Res Certified
Get CD-quality audio playback via wireless over ear headphones. Incredible detail and rich tones combine for an incredible listening experience.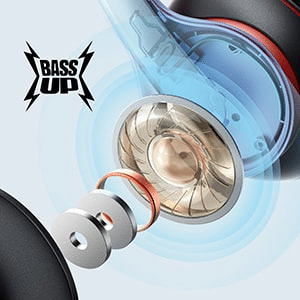 BassUp
Exclusive technology conducts real-time analysis and enhancement of your audio's bass frequencies to add powerful sonic punch.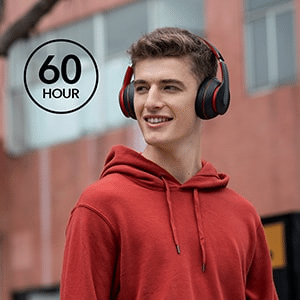 60-Hour Playtime
Wireless over ear headphones with extended battery life thanks to Anker's power management hardware ensures up to two months of listening on a single charge.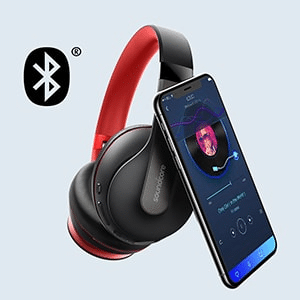 Bluetooth 5.0
Get excellent stability and a wireless range of up to 50 ft. With skip-free audio, even in busy places.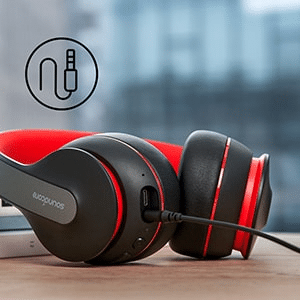 AUX Mode
Get infinite playtime via the 3.5mm audio port.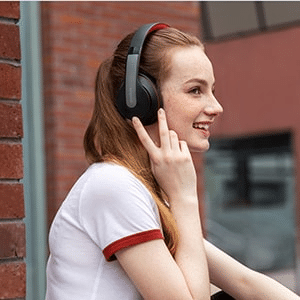 Hands-Free Mic
Take or make calls seamlessly on your wireless over ear headphones via the built-in microphone. And once your conversation is over, the music keeps on playing.
Anker SoundCore Life Q10 Hi-Res Wireless Headphones is now available at umrelo.com at lowest price in Bangladesh.
Anker SoundCore Life Q10 Hi-Res Wireless Headphones comes with 18 Months official Warranty
Soundcore creates audio products that spark emotions through music.
This includes true wireless earbuds endorsed by GRAMMY-winning audio engineers and musicians, over-ear headphones, and Bluetooth speakers to amplify your listening experience.
Soundcore is now available in more than 50 countries and regions, has over 20 million users, 181 licensed patents in the audio field, and has many exclusive technologies such as BassUp and PartyCast.
SoundCore Products are available in Bangladesh at lowest price in umrelo.com