Anker PowerLine+ USB-C to USB A 3.0 Cable 6ft
Fast Sync & Charge: Charges phones and tablets at high speed. Offers SuperSpeed transfer of 5 Gbps—transfer an HD movie in under 5 seconds.(Does not support full speed charge for Nexus 5X or 6P or Google Pixel XL.)

Lasts 5X Longer: Double-braided nylon exterior, toughened aramid fiber core and laser-welded connectors equip PowerLine+ with superior toughness from end-to-end.

Ultra Durability: PowerLine+ is built to withstand any yanking, twisting, stretching, or dropping that it might possibly be subjected to.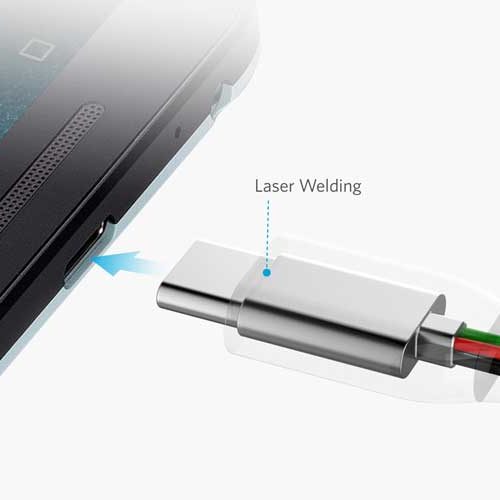 Superspeed Syncing
Transfer data to and from all your USB devices at speeds of up to 5 Gbps. That's an HD movie or over 1000 songs every 5 seconds.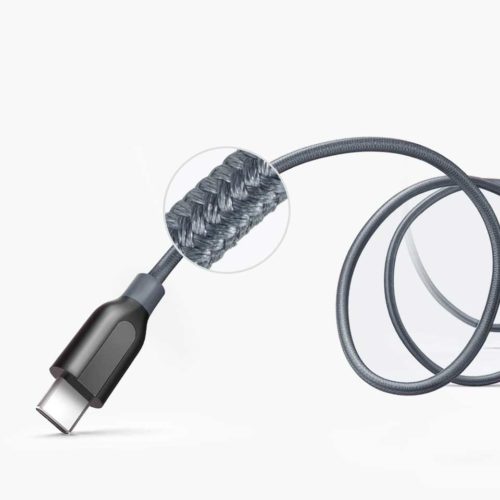 Incredible Strength
PowerLine+ is reinforced with aramid fiber to give superior tensile strength and durability. It boasts a bend lifespan over 5X higher than other USB cables, making it possibly the most reliable option for mobile device charging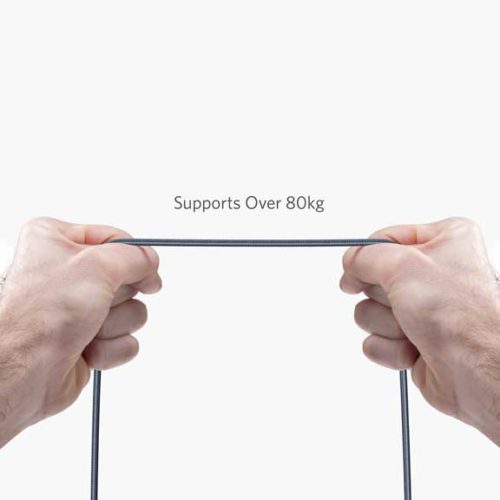 Unrivaled Durability
PowerLine+ may be the last cable you'll ever need. Proven to last at least 5 times as long as other cables, it boasts a bend tolerance 5 times higher.
High-Speed Charging
Use any phone charger, portable charger or multi-port USB charger to charge your new MacBook, ChromeBook Pixel or other USB-C devices via this cable.